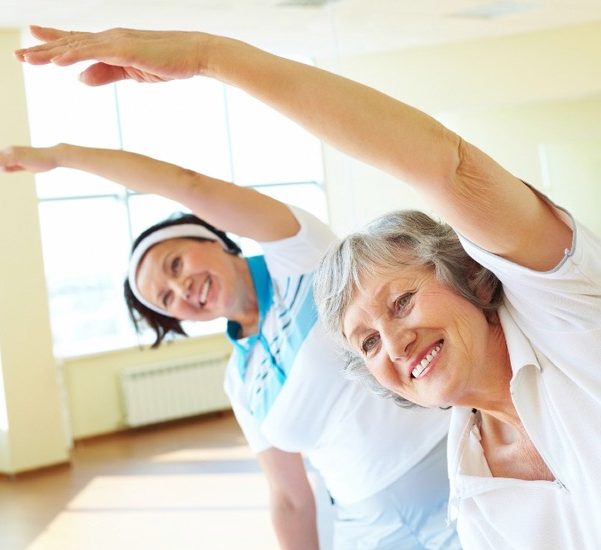 At Onebodi Pilates, you'll find us 100% dedicated to providing our clients with a professional and personalized exercise experience. We care about our clients and support their wellbeing both in class and outside of class. We make sure that we provide a fun atmosphere with great energy and are grateful to have such amazing clients support our studio.
We're here to help our clients find THEIR best body – one that feels strong, mobile, full of energy, and free of pain. We teach you how to move and exercise in a way that your body will love. And we do it in a way that is fun, inspiring, and will make you feel great about yourself, on the inside and out! ​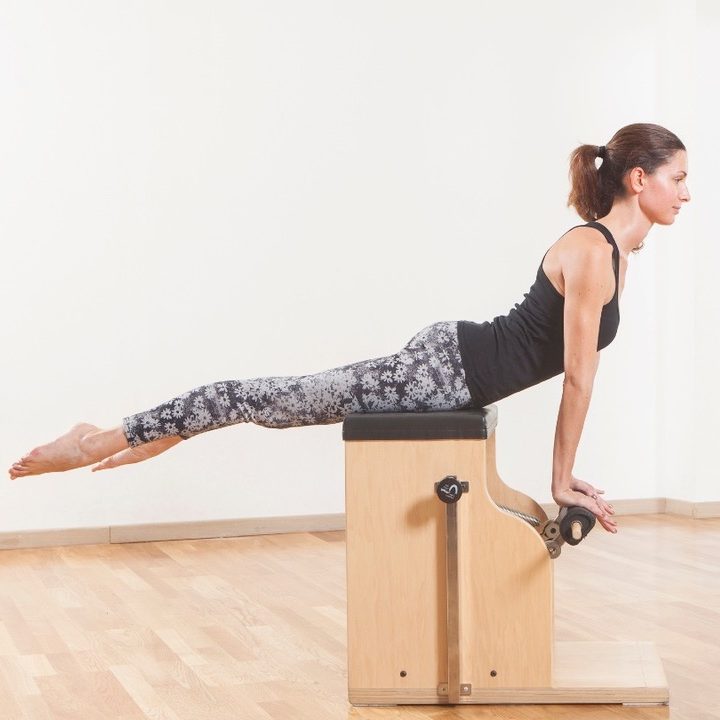 Pilates is an incredibly versatile program of movement. Strength with flexibility and control.  It can be therapeutic and restorative, or vigorous and intense. It benefits both men and women (it was created by a male athlete and used by soldiers and ballerinas alike) and is practiced by all ages. Pilates can accommodate ANY body and any ability. There are endless exercise variations and modifications to ensure everyone can enjoy and be challenged by each exercise.
Every Pilates exercise improves joint mobility and range of motion, while simultaneously strengthening muscles with each repetition. Close attention is paid to alignment and helps you develop a body that is balanced and free from injuries or pain.
"We believe exercise is a way of life & something to be enjoyed! We're here to give our clients gives a fantastic workout … but also a laugh!"
Michelle began her fitness instructor education in 2010, studying Fitness Instruction & Personal Training with NetFit in Auckland. Wanting to offer her clients more she attended a Pilates Training Course and that was a turning point for her. From a gym background, she could not believe how you could work so intensely without using heavy weights whilst there was a functional reason for the exercise (beyond just getting big muscles) – and at the end of each day she felt so alive! It was then that Michelle decided to specialise in the amazing method of Pilates.
Michelle qualified with Classical Pilates NZ in Auckland through her Comprehensive Classical Pilates Certification, including mat and equipment. Michelle continues her education, attending workshops and seminars both in NZ and internationally. In 2018 Michelle became fully certified through Authentic Pilates Education International. This has given her a deeper knowledge in the method that Joseph Pilates created – Classical/Authentic Pilates. Michelle is currently studying Yin Yoga the Functional approach by Paul Grilley with his online programme. This influences her Pilates stretch classes where yang meets yin offering in her option the best of both worlds.
As a teacher, Michelle is affectionately known by her clients to be passionate, patient, and uplifting…yet a tough task master.
Cindy was born in NZ but has lived most of her life overseas in the UK and Hong Kong where she always enjoyed sports and fitness from half marathons to Ultras. A running injury lead to rehabilitation with Pilates which quickly developed into a desire to learn more and then become an Instructor.
Qualified in 2006 as a Polestar Pilates and Rehabilitation Instructor she then further qualified with the Ron Fletcher Comprehensive program in Singapore for a year, which included a seminar working with Master Teacher Ron Fletcher himself, which was a great priviledge. The following year qualified as a Personal Trainer with the National Academy of Sports Medicine and also attended International Pilates Training programmes taught by Pilates Master Teachers from America.
Cindy ran her own business in Hong Kong teaching group classes and worked with private clients from her own Studio. Seeking to combine Pilates with overall Health, she then became a certified Health Coach with the Institute of Integrated Nutrition (New York) in 2018.
Cindy is a passionate Instructor who believes that Pilates provides perfect balance and benefits to mind and body and that the added bonus of excellent nutrition can help us live our best lives to deal with whatever life brings.
Since returning to NZ at the end of 2020 and having recently gone through
intensive treatments for Cancer, Cindy firmly believes her physical and mental recovery is being greatly assisted by the joys of exercise and nutrition.
Lisa discovered Classical Pilates in Wellington when she was enjoying an around the world adventure from her home in England. Having previously been into high intensity workouts she was seeking a different type of exercise – one that was still a workout but was kinder on her joints and addressed the issues she was having with back pain.
Within a couple of weeks of having one-to-one lessons and joining group classes, she enrolled on a mat teacher training course. Returning to England she said goodbye to her accountancy career and undertook a 600hr Classical Pilates qualification. Having qualified in 2016 Lisa has worked for 2 of the best recognised Classical studios in London and most recently, having moved to New Zealand in 2017 she has worked at True Pilates in Auckland.
Lisa firmly believes that so many good things come out of being connected more with our bodies and being more in control of them. The benefits being both physical and mental. She has recently relocated to St Arnaud and is very happy to call Tasman her home. 
Dedicated open plan space (140m2) perfect for workshops, pilates, yoga, movement, healing & creativity.
If you are interested in hiring our space please contact us.
Price on application. 

I would like to thank Michelle for helping me find my core muscles again! 2 years of dedication to Pilates has , as Michelle would say , made me feel "fabulous" .. Thank you.


Sharon B
Michelle's enthusiasm is consistent and contagious, so even on days you don't want to think about exercise you can't help but enjoy it. Pilates keeps me flexible, improves my posture and increases my strength and muscle tone - no easy task when you sit behind a desk most of the day.
Anne

Onebodi Pilates has taken my old body and with great professionalism has transformed my well-being and health. If a knackered old person like me (with back and balance issues) can benefit from Pilates classes, then anyone can.

Tom