Pilates is a great workout, but so much more.  It teaches you how to exercise efficiently, work more deeply, and it educates you on proper posture and good movement. You will have a newfound awareness for how you use your body doing everyday tasks, and learn how correct movement can heal many aches and pains. Pilates will push you physically and mentally, yet you will feel so alive at the end of each session or class.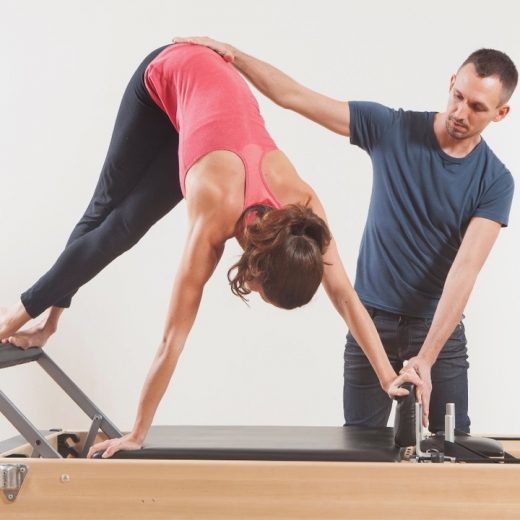 Instructors: Michelle Alexander, Cindy Barnfather, Lisa Taylor
Joseph Pilates created several pieces of equipment for his method. The Pilates equipment provides challenges in using spring resistance for greater muscle engagement, a moving surface to challenge stability and balance.  
The equipment offers students many unique exercises to learn and benefit from – exercises that challenge the upper/lower body and core to work more deeply and consciously.
The shape of the equipment both supports the body and enables greater mobility and flexibility in the body. Pilates equipment also helps to build more muscle strength and tone, and challenges the body's balance, stability, and coordination for greater improvements.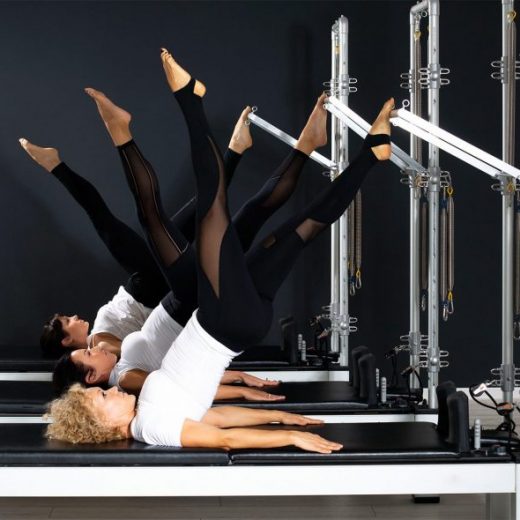 Clients learn both mat work and equipment exercises for the most well-rounded and beneficial Pilates experience. Sessions will be customized to the client's unique needs on that day. The intensity and challenges will be tailored specifically to the client, and injuries, individual needs, or specific goals can be catered to. Clients will be able learn a great deal about their body, and will have a clear understanding of what they can do both inside the studio and out – to improve and grow.
In Private and Duet Sessions, clients receive much more attention from the instructor than they do in a class setting. The instructor is by your side encouraging you and helping you to work more efficiently and mindfully with your body. They will focus specifically on what YOUR body needs from each exercise, and each session. This enables clients to progress more quickly and get results faster vs. only taking group classes.  Enjoy a private session or share the fun and cost with a friend.
Our fun and energetic group classes will teach you Pilates Principles and classical Pilates mat exercises, using props for added resistance and variety. Class size is limited to 12 students to ensure each student receives personal attention and assistance from the instructor.
Classes are available for all abilities and all bodies. More assistance and spotting is provided in Introductory classes where students are learning the foundation of Pilates and correct technique. Modified classes are also available and taught at a slower pace, with personal attention and spotting to help students with specific needs, pain, injuries, osteoporosis. As students progress the class workout flows more quickly and the intensity increases. You are given options and challenges to suit your body as you develop your practise.